Dan's Jenko Doors Service LLC
We service all makes and models of garage doors and openers.
Same-day service, too, on most garage door repairs.
Since 1970, Jenko has delivered fast, dependable, high-quality work.
Call us at 608.222.6082 to learn more.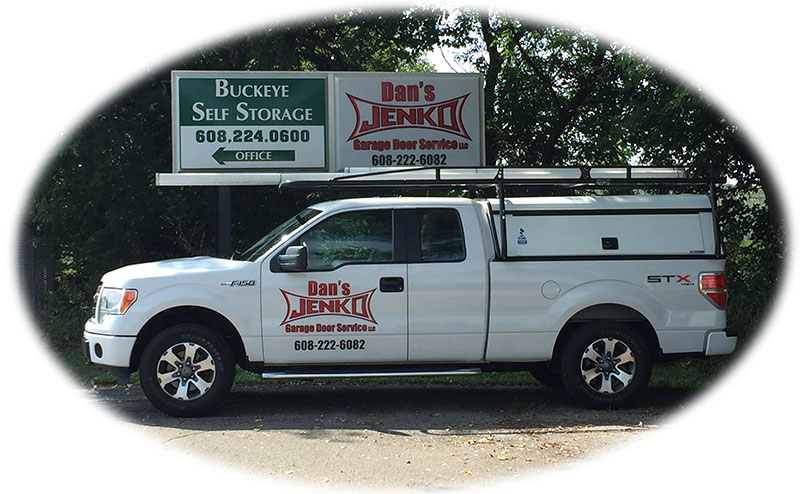 "Prompt, efficient, friendly, professional service is very rare in this day and age. Your service representative Dan was all that. I can't tell you how much I appreciate that kind of service. It's almost a pleasure to pay this bill."
"Excellent, friendly & competent service! Very Pleased!! Thank You"
Dorothy P.

"Thank you for your prompt attention to my request and for the courteous young man who did the installation."
Claude L.

"Dan – A man with integrity and honesty is hard to find these days. Thank you for returning my overpayment."
"A short note to tell you it's been a pleasure doing business with you! I was impressed with your efficiency, courtesy & prompt service! I've shared this nice experience with others & wholeheartedly recommend your company to others! Thanks again"
"Your employee is "super" efficient. He know exactly what to do. I have to assume that you get calls like this every day."